Building Loyalty With Branded Experience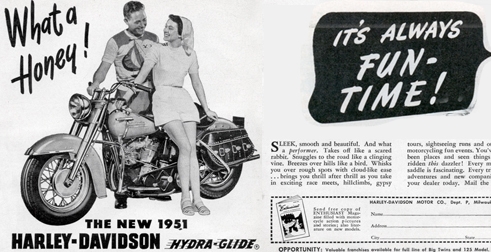 By Ken Peters
A brand is more than just a ubiquitous logo and a catchy slogan. Successful brands offer a unique experience. The quality of your branded experience is the most influential factor in determining whether or not consumers become repeat customers and recommend you to others. Design gives form, function and character to that brand experience.
According to author and business management paragon, Tom Peters, "The dumbest mistake is viewing design as something you do at the end of the process as opposed to understanding it's a day-one issue and part of everything." Why? Because design is inherent in all facets of business and the animating principle of brand strategy.
Design is the common denominator that shapes the physical space of your office or retail environment as well as establishes the dependability of your products and services. Design takes form in the pleasing tactile sensation of a marketing brochure or the thoughtful functionality of a user-friendly web site interface. Design is the tangible appearance of attractive packaging and the intangible ease of filling out a logically formatted order form. Design is the impetus of the branded experience and no detail should be overlooked.
You're Never Too Small To Think Big
On the surface, mega-brands such as Starbucks and Harley-Davidson Motorcycles may seem far removed from your brand. Their stories are relevant to any business owner or brand manager because though both started small each leveraged the power of design to create unique, branded consumer experiences that have become indelibly branded into our culture.
Starbucks: Brewing A Brand
Not long ago coffee was simple; 99¢ in any diner or café could buy a bottomless cup – straight black or cream and sugar. Today it's a $5 Venti, foamy, ristretto, doppio expresso con panna cappuccino in the cozy confines of the neighborhood Starbucks. Suddenly a mundane everyday item is hip and new again. So, how did this modest start-up from Seattle grow to become one of the world's leading retail coffee purveyors? By making design a part of everything – from the shapes, colors, and textures of their stores, to the presentation of their products and employees, to where and how the brand fits into consumer's lives. Starbucks isn't simply coffee, it's a carefully designed coffee experience.
"Retail is detail," says chairman and CEO Howard Schultz. "All our design, whether it's a packaged food or a new mug, needs to make sense and tell what we're about." And, what Starbucks is about is coffee, community and quality. Starbucks realized long before their imitators that design plays a decisive role in creating experiences for consumers seeking to identify themselves via brands. Across the board, the experience at Starbucks is in the design.
All consumer touchpoints offer brand signal opportunities; from coffee labels, shopping bags, product displays, gift cards, and shareholder communications, to retail lighting, seating, fixtures, building materials, aromas, sounds and even the ordering process. All are thoughtfully designed to convey casual, artsy comfort with an approachable sophistication.
Rounded tables are often used because when a person sits alone at a round table they neither feel nor appear alone, as they would at a table with sides. The experience is both subtly comforting and empowering. In this way, and many others, Starbucks is a brand and an experience designed to welcome you, one that doesn't make you feel alone or odd.
These days it's easy to forget that Starbucks wasn't always such a ubiquitous part of our culture. Arthur Rubinfeld, the company's president of global development, remembers the early days when things were just beginning to brew. "When I joined in '92, we were under 100 stores. And we had an understanding that espresso-based beverages were on trend. We knew this from the loyalty of our customer base at the time, but our category – specialty beverages – was not in itself a business driver. At that point it was about establishing the American idea of the coffee house. Hundreds and hundreds of years old in Europe, it was mostly about community."
Starbucks designed the American community coffee archetype that we all know today. Next, they spread it via a regional strategy tailored at the community level and focused on convenience. "Chicago is one of the early Starbucks entry points," Rubinfeld says. "When Starbucks entered in Chicago, it was at the core of office buildings on the way into work. Then it became more 'where you live work and play,' and then it became the third place between home and office – the community connection point, the human interaction point that's so critical."
By 2008, Starbucks had established it's Shared Planet Initiative, which impacted everything from relationships with farmers to how their stores dispose of refuse, and the next step for Rubinfeld and Starbucks was tying it all in with store design. "Once that connection to our mission statement, our soul if you will, was established, that became the go-forward design foundation for our stores, along with one additional very important element, and that is being locally relevant."
Locally Relevant is a confluence of environment, localism, market growth and low-cost, low-risk expandability. According to the company web site, Starbucks design studios are located around the globe so designers can fully understand the communities they serve,  "The mission of each designer is to create a spectacular Starbucks café experience that is steeped in the local culture and designed to reflect the unique characteristics of each neighborhood."
The philosophy behind the design is to make specialty locations that are a part of a community's culture rather than disturbing it. Because a trip to Starbucks should be a multi-faceted experience that extends beyond great coffee these stores are crafted with local materials, designed to emulate local history and flavor, and decorated with art and wares by local artisans. The result is that a new Starbucks feels like an indelible part of the neighborhood's history.
Harley-Davidson: Living The Brand
Speaking of history; as one of the most revered American icons of the 20th century, Harley-Davidson Motorcycles are the rumbling, ground-shaking epitome of branded experience.
Founded in Milwaukee, in 1901, Harley-Davidson rode a wave of innovation and success to become the largest motorcycle manufacturer in the world by 1920. But, by the mid 1980s the company was suffering from the lowest product quality rating in the industry, corporate disarray and an outlaw biker stigma that didn't appeal to mainstream consumers. That's when a group of design-savvy investors came on board and revved up to revitalize the brand.
This pragmatic team understood that just as when engineering a motorcycle you must consider the rider, when designing a brand you must consider the consumer. So, they put the rubber to the road, so to speak, and immersed themselves in their own brand experience. They attended rallies, engaged their customers, listened to stories, took photos and began to develop a full-dimensional picture of the brand heritage as articulated directly by the consumers.
Once they started from the consumer experience and branding outward a new premium was placed on design. From the time-honored bikes themselves to internal corporate communications, to advertising and the plethora of merchandising spin-offs, everything was re-designed to emphasize the rugged individualism and free-spiritedness that now defines the Harley mystique.
In the ensuing years the company has successfully rebranded the Harely experience for everyone, including middle-aged, white-collar professionals looking to get in touch with their inner "easy rider." These RUBs, or Rich Urban Bikers, (and you know who you are), are buying into the (weekend) lifestyle and buying everything from motorcycles to branded infant MotorClothes.™ Owning a Harley has always meant being part of a brotherhood, but no longer the stereotypical fraternal order of beer drinkers and hell raisers. Joining the Harley Owners Group (otherwise known as becoming a H.O.G.) is less about buying a bike and more about embracing a unique reality.
Consumers continue to play an important part in shaping that reality and evolving the brand by perpetuating and redefining the experience. Few brands evoke such passion and loyalty – or have resulted in so many logo tattoos. Focusing on design – in both product and branding – and directly connecting and evolving with their consumer are how the Harley brand has endured for more than 100 years.
Experiencing The Rewards
Design animates all of the fundamental principles that define a successful brand experience; people need to feel safe, welcomed, recognized, valued, empowered and as if they are part of something bigger. These are immutable psychological ideas which successful brands must recognize and speak to through design. Starbucks and Harley Davidson do it every day in every aspect of their branded experience.
Each started out as small, local businesses and have grown into globally recognized cultural icons. Take a cue from them and some of the other most successful brands in the world who have made design an integral part of their core business model. Use design to connect with consumers and provide them with a rewarding brand experience and they'll reward you in return.

___
Ken Peters is Co-founding Partner and Creative Director of Nocturnal Branding Studio, a full-service branding and design agency located in Phoenix, AZ. He's been known to design for everyone from Silicon Valley giants to start-up cat toy manufacturers. His work has garnered him everything from a host of awards to a grateful kiss on the cheek. He also makes a mean teriyaki chicken dish, but it hasn't earned any awards. To talk to Ken email him at: ken@nocturnaldesign.com
©Nocturnal Studio